Our Pack
In our pack, cooperation and solidarity come first. Every job of our Wolfpack is done with consistency and care. Our dogs are trained and socialized early and without pressure.
Appreciation

Cooperation

Consistency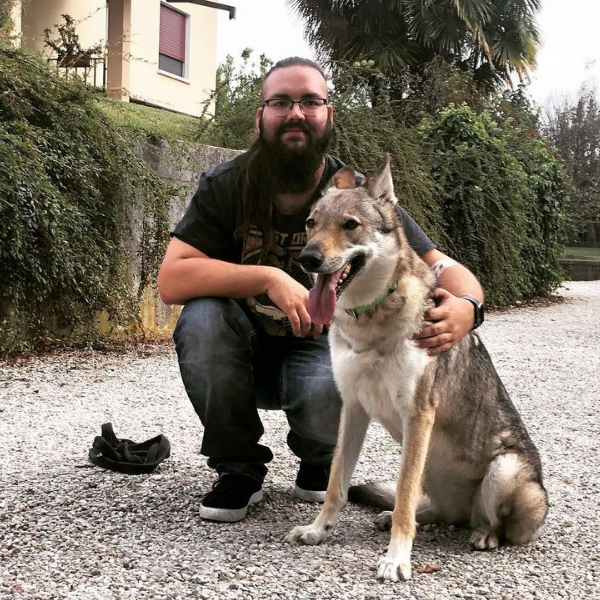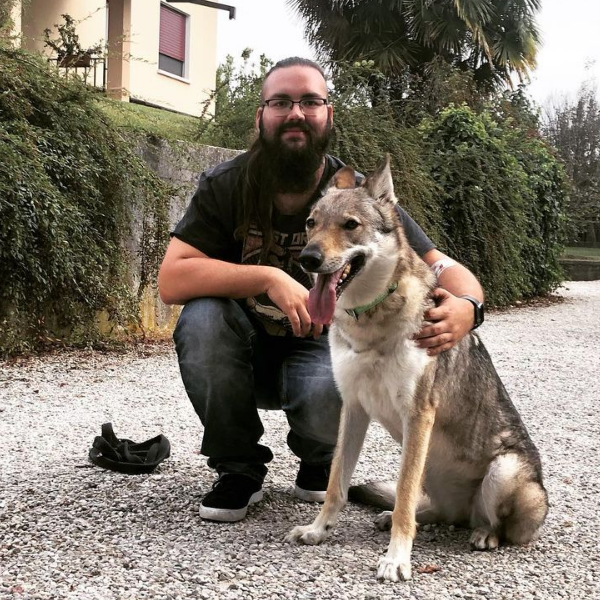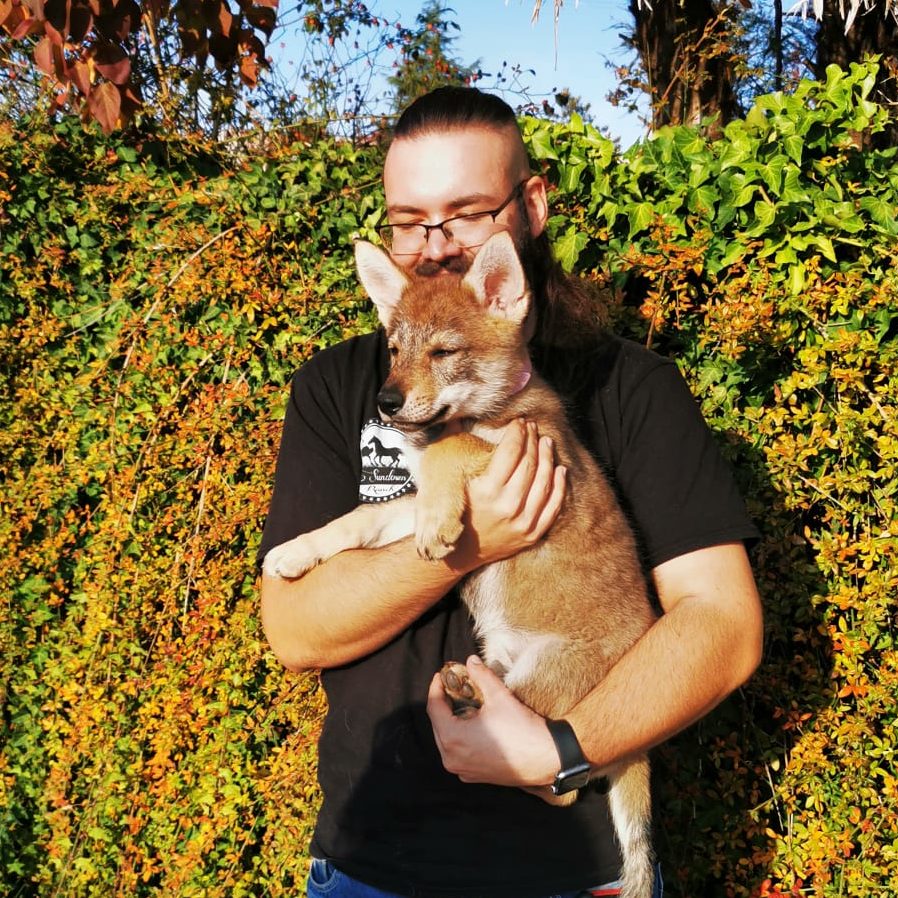 We humans can learn a lot from the wolf – but we have to watch patiently.
Breeding goal. Principles. Emotions.
It is no secret that our kennel has certain ideas about a special breeding goal. We not only want animals to be sociable and nice, but also to be eager to learn something new, to have fun at work and, of course, to be healthy.
We often read that gifted and committed dog trainers accuse a dog owner of being lazy in dealing with the dog. Many statements about a lack of discipline or lack of consistency in puppyhood may well be correct, but one must never forget that a wolf dog or every domestic dog is only an animal and cannot and should not always function like a machine. Don't make your dog a broken dog by forcing him to work or exercise!
Our work with the dogs takes place exclusively according to a positive training approach – with clickers, with jackpot rewards, sometimes with treats, sometimes without treats – in different ways. And what you definitely need for a wolf dog are patience and motivation.
Other important aspects of our work with animals are mutual respect, love and trust in one another that has built up over time and is not enforced by any training. One is often looked at wrongly, one is often smiled at – but we remain true to our principles, with which we master the life with the Czechoslovakian Wolfdog every day.
Frequently Asked Questions
Most questions about our dogs or about wolfdogs in general can already be found in this section. But if the answer is not enough for you or if you have follow-up questions – please contact us, we are happy to be there for you!